Since 1996, our branding agency has created over 400 national and local brand CAMPAIGNS
SCIENCE. ART. STORY.

=

A SUCCESSFUL BRAND CAMPAIGN.

Science + Art = Your Next Successful Brand Launch
We understand that there is a lot at stake when hiring a branding agency. We've been creating and recreating brands for over 23 years. We have a unique formula that combines scientific research with intelligent design to produce a brand that inspires an emotional connection and story from your consumers. Data steers our decisions, and compelling art delivers the story with a brand campaign outcome that is guaranteed to scale your results.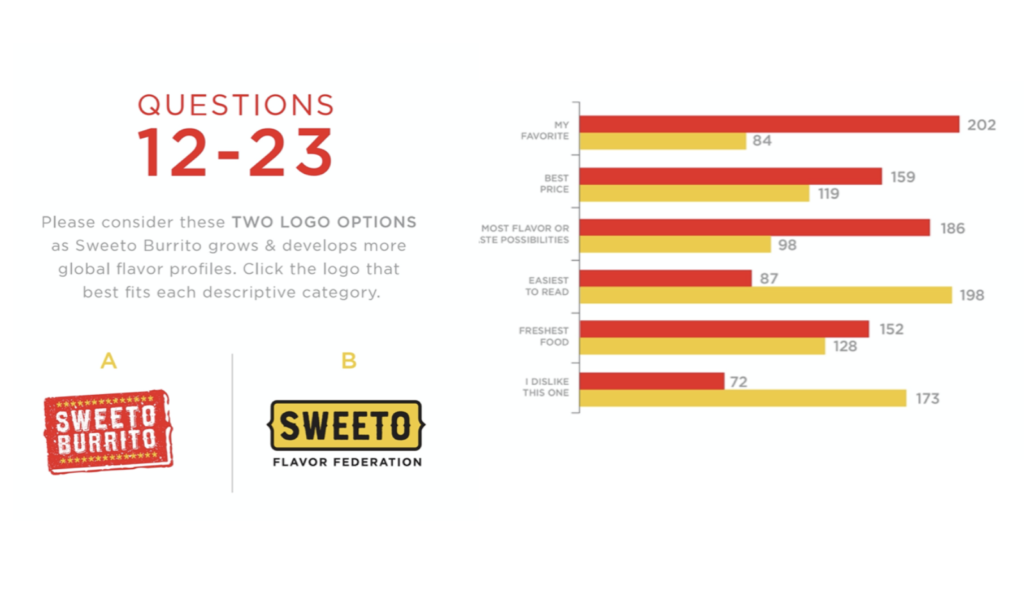 Did you know?
Consistently presented brands are 3.5 times more likely to enjoy excellent brand visibility than those with an inconsistent presentation.
94% of people said they'd be highly likely to recommend a brand that they had felt an emotional engagement.
77% of B2B marketers say that branding is crucial for growth.
59% of shoppers prefer to buy new products from the brand they trust.
Over 89% of shoppers stay loyal to brands that share their values.
A style guide that presents a brand consistently across all platform can increase revenue by up to 24%

Specialty Vertical Markets
The secret for growth in 2020 isn't stellar manufacturing or even the highest-rated technology.
Many businesses have failed, having the best systems and quality in place. But they missed the mark on connecting when consumers are shopping in aisles either virtually or in-person, comparing all the other choices.
The secret for success in our ever-changing commercial world is branding. Before you can expect quantum leaps in your business, you must create a brand that inspires an emotional connection for your audience to your purpose and your products.
By the time you finish branding your company with REDKOR, you will have logos, a style guide, product packaging, and marketing tools that cultivate curiosity and encourage engagement. Because of the powerful attachment that your brand inspires, your fan base will grow, and revenues will climb. We've seen hundreds of companies experience growth, confidence, and genuine social change because of the sure launchpad that REDKOR branding campaigns provide.
About Us
After creating intuitive design since 1996, we wanted to offer a more compelling reason for our clients to trust our branding choices. Truth be told, the graphics we created were beautiful, but we were guessing just as much as any other designer about the effectiveness of our branding campaigns.
To make matters worse, stakeholders were making decisions based on personal biases rather than the impact on the actual customer. The result was long, drawn-out meetings with competing egos and slow decisions to launch new products and brands. We knew there had to be a better way.
It was the summer of 2001 when we teamed up with renowned research professors, Gary Rhodes and David Whitlark, from Brigham Young University to create REDKOR's branding research system. We solidified a reliable process to pull consumer emotion from brand data. We have now successfully launched over 500 national and local brand campaigns using this system. We guarantee you will have successful results too.
Learn More
Three easy steps to get started
Schedule your free Stake Holder Audit
During this FREE in-person meeting, we will help you clarify your mission and purpose, see the direction of your next product line, understand your target market, and define your best product attributes and top benefits.
Hire your new branding team
We will uncover where you are as a company, clearly see your competitive edge, and begin qualitative research to understand how your customers see you. We then develop the keywords and the key benefits you offer, as the start of your story. We create design-concepts, followed by testing to see their impact. After finalizing the design, we will create a style guide for your team.
Enjoy the ride that comes with a brand launch!
Enjoy seeing the fruits of your new brand and strategy! We expect you to see increased sales, connect you to more customers, and grow your brand awareness. The best part comes when you start seeing a return on your investment.
Request a Free Stakeholder Audit
The first step for every branding product is to conduct a free stakeholder audit.